Career Opportunities
Full Time and Part Time Industrial Hygiene Position(s) at Safex! ​
Safex seeks a dynamic and positive team member(s). If you enjoy working with peers in small teams in a pleasant work environment; are committed to customer service and want an opportunity to continually learn and develop, we would enjoy meeting you.
We are looking for a new team member that will serve multiple industrial clients in Central Ohio and across the U.S. The position will be based in Westerville, OH and will include some travel.
Industrial Hygiene Consultant
The successful candidate would have:
Experience delivering industrial hygiene and safety training to peers/other professionals
Experience managing others as part of project management or as a team leader
Diverse industrial hygiene sampling experience
CIH
***Safex is an equal opportunity employer, has an onsite fitness center and offers competitive benefits including AAA membership, paid vacation and holidays, Safe Harbor 401K program with matching, professional development, life and disability insurance and 70% medical premiums are company paid. 
Interpersonal Responsibilities
Explains technical basis of project activities and educates clients and worksite employees on equipment, processes, issues and solutions. May interpret regulations, debrief and clarify technical reports and provide practical, clearly understood guidance for meeting compliance requirements.
Establishes long-term, ongoing, trust-based relationships and referral streams for new business development opportunities with existing clients. Appropriately identifies and seeks out opportunities for providing additional client services based on observations while on-site at client locations.
Proactively collaborates with and mentors peers, asking questions and sharing technical information, strategies and best practices.
Seeks out professional development and networking opportunities with trade associations and participates in SafeX marketing programs, activities and presentations.
Operational Responsibilities
Manages assigned projects to scope and budget from project inception to completion. Develops project schedules, collects required monitoring equipment, prioritizes tasks, and coordinates site visits and all related field activity.
Performs industrial hygiene monitoring and IAQ assessments including full-shift occupational exposure sampling for physical, chemical and biological agents. Will also conduct non-industrial indoor air quality assessments, including mold.
Develops and determine appropriate application of sampling strategies and selects the proper analytical methods, equipment and respirators. May consult with technical resources on determining analysis and approaches to accomplishing jobs and tasks and/or work with CIHs to develop sampling strategies; asks critical questions to ensure project goals are met.
Selects appropriate instruments to collect full-shift task-based grab samples. Prepares equipment, calibrates pumps and notes work activities and observations. Applies knowledge of equipment to determining sampling media, flow rate of pumps, length of sampling, maximum volumes, and appropriate sampling methods.  Sends test samples to approved outside laboratories
Prepares technically accurate, easily understood written reports of project findings and recommendations. Interprets the results potential impact on the health of employees and discusses impressions with the client's project sponsor. Reviews existing control measures, comments on effectiveness, and makes observations pertinent to the job to support conclusions/recommendations.
Facilitates and develops ESH training sessions.
Develops recommendations for written control procedures and prepares written programs to meet individual regulatory standards and customer needs.
Organizational Responsibilities
May respond to Request for Proposals (RFQs) and make presentations to buying influences. Researches client needs and develops proposals including scopes of work, budgets and project schedules.
Ensures all supporting documentation for invoice preparation is submitted in a timely fashion.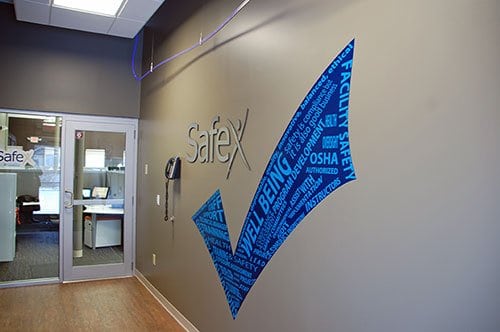 PERFORMANCE FACTORS: The performance factors described here are core abilities that translate into desired on-the-job behaviors which contribute to the employee successfully achieving the performance objectives of this job and carrying out the assigned responsibilities.
1. Customer Focus: Consistently places a high value on customers and all issues related to customer; objectively listens to, understands and represents customer feedback; anticipates customer needs and develops appropriate solutions; meets all promises and commitments made to customers.
2. Personal Accountability: Accepts personal responsibility for the consequences of personal actions; avoids placing unnecessary blame on others; maintains personal commitment to objectives regardless of the success or failure of personal decisions; applies personal lessons learned from past failures to moving forward in achieving future successes.
3. Teamwork: Respects team members and their individual perspectives; makes team mission and objectives a priority; meets agreed-upon deadlines on team assignments and commitments; shares responsibility with team members for successes and failures; keeps team members informed regarding projects; recognizes and appreciates the contribution of team members; behaves in a manner consistent with team values and mission.
4. Flexibility: Responds promptly to shifts in direction, priorities and schedules; demonstrates agility in accepting new ideas, approaches and/or methods; effective in juggling multiple priorities and tasks; modifies methods or strategies to fit changing circumstances; adapts personal style to work with different people; maintains productivity during transitions, even in the midst of chaos; embraces and/or champions change.
5. Interpersonal Skills: Strives for self awareness; demonstrates sincere interest in others; treats all people with respect, courtesy and consideration; respects differences in the attitudes and perspectives of others; listens, observes, and strives to gain understanding of others; communicates effectively; is sensitive to diversity issues; develops and maintains relationships with many different kinds of people regardless of cultural differences.
6. Self-Management: Independently pursues business objectives in an organized and efficient manner; prioritizes activities as necessary to meet job responsibilities; maintains required level of activity toward achieving goals without direct supervision; minimizes work flow disruptions and time wasters to complete high quality work within a specified time frame.
7. Written Communication: Writes in ways that make abstract concepts, issues and information clear and understandable. Achieves communication objectives by organizing information in logical sequences that lead readers to come to natural conclusions. Determines what information needs to be communicated. Skillfully utilizes written language to convey key messages and meaning. Adjusts writing style to specific audiences as needed.
***Safex is an equal opportunity employer, has an onsite fitness center and offers competitive benefits including AAA membership, paid vacation and holidays, Safe Harbor 401K program with matching, professional development, life and disability insurance and 70% medical premiums are company paid. 
Looking for a rewarding career as a safety professional or industrial hygienist for a health and safety consultant agency? Safex may be a perfect fit for you!
Here's what we're looking for:
Degreed professionals who have demonstrated a commitment to quality and continuing professional development.
Individuals who uphold our core values of innovation, dependability, quality, ethics, responsiveness and balance.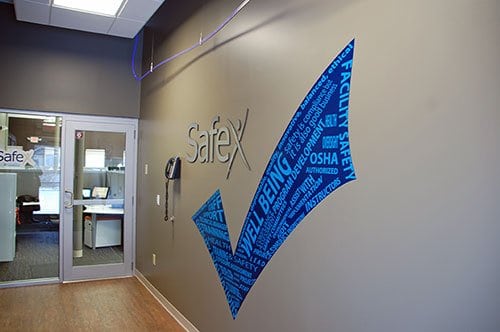 Interested in being part of the SAFEX team?
We support and expect continual professional development. We have a casual, fun work environment and a strong team philosophy. Safex is always looking for great team members! If this sounds like a place where you'd like to work, please fill out the form below. Safex is an equal opportunity employer.