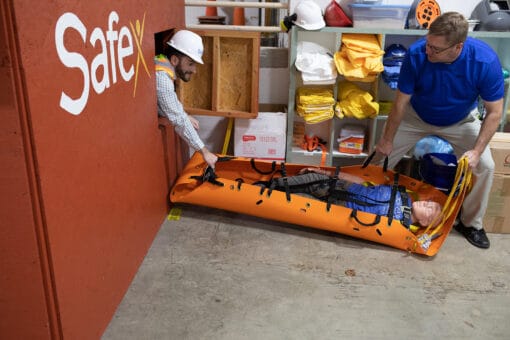 Confined Space Program Manager Workshop
$195.00
Who is responsible for the safety of confined spaces at your company? OSHA says it's your confined space safety program manager. In addition to having someone in this role, employers are also required to have a written confined space safety program if workers are entering a confined space.
To help employers properly train confined space safety program managers, Safex developed this 8-hour workshop. It covers everything the program manager needs to know to keep the company OSHA compliant and workers safe. We'll focus on the key aspects of developing a written program, planning and resourcing rescue equipment, determining training requirements for entrants, attendants and entry supervisors. We'll also review steps, methods and common tools to perform and document an annual audit of your confined space safety program.
At the completion of training, participants will:
Draft a written Confined Space safety policy that will be ready for management review and authorization.
Be able to identify rescue equipment necessary for support entry of a permit required confined space at their facility.
Be able to select air monitoring equipment for purchase or rent in support of common air quality hazards for each confined space at their facility.
Determine mechanical ventilation capabilities and air changes per hour for typical confined spaces.
Perform an annual audit of the confined space entry program.