This event has passed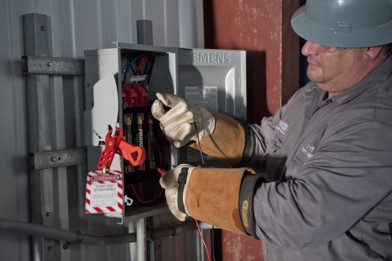 Lockout Tagout (LOTO) Authorized User Training
$100.00
Safex will review OSHA regulations regarding performing lockout tagout (LOTO) on machines or equipment that may unexpectedly start up and cause serious injury to an exposed employee. Attendees will gain a thorough understanding and demonstrate the eight steps to performing LOTO. They will demonstrate how to properly install lockout devices on isolation points including valves, disconnect switches, and circuit breakers. Attendees will develop a written LOTO procedure for a given piece of equipment during the training.
At the completion of the course, participants will be able to:
State the difference between an authorized and affected employee;
List scenarios when LOTO is required;
List applicable hazardous energy sources:
Describe the means and methods for energy isolation and control;
Develop and/or follow equipment-specific LOTO procedures; and
Properly apply LOTO equipment to circuit breakers, disconnect switches, and valves.
COMBO CLASS AVAILABLE
For $225, participants can attend NFPA 70e: Arc Flash Awareness and Electric Work Safety in the morning and Lockout Tagout Authorized User Training in the afternoon.  Return to the Open Enrollment page and register for COMBO: Lockout Tagout Authorized User & NFPA 70e on April 11.