Drug-Free Workplace
Training of Trainers
Sometimes the best way to get something done is to do it yourself. Our Training of Trainers (TOT) interactive webinars – for employee education and supervisor training – enable your organization to do just that. We'll give you all the materials you need to present the information in an engaging and complete way:
PowerPoint slides
Facilitator notes
Handouts
Audio scenarios [Supervisor]
Video [Employee] – New in 2023. See details below.
With participants logged in on their computers, our experienced training team teaches participants how to use these materials to deliver effective and relevant sessions. It is important to note that because engagement and interaction is critical for the course, each participant must have access to a computer (no sharing) and be able to hear and speak to the trainer.
No matter what your skill level, the TOT courses and materials are designed to help you feel comfortable when it is time for you to deliver your organization's drug-free workplace training and education sessions. In addition, as part of our TOT "system," qualifying participants receive new, topical materials each year (PowerPoint presentation, employee exercises, audio scenarios, handouts, etc.) to help keep annual sessions fresh and relevant.
NOTE: These courses are designed for the end-user (a business). If an association is interested in providing drug-free workplace education and training to their members, please give us a call to discuss options – 614.890.0800, ext. 7.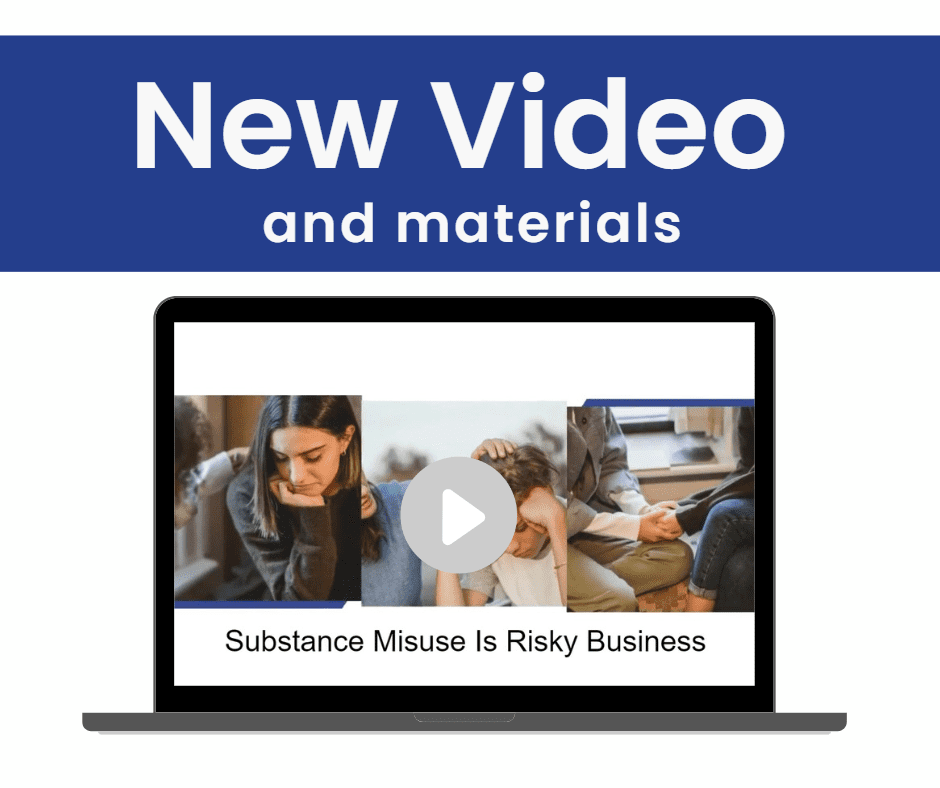 NEW in 2023!
The new employee education video has an updated look and feel, and is easier for a trainer to incorporate the revamped additional materials. With the intention of being used for new hire orientation (following your initial roll-out), the video includes three modules with accompanying PowerPoint slides, facilitator notes, and exercises. The modules are listed below, along with a link to preview the video.
Module 1: Substance Misuse is Risky Business
Module 2: Understanding Your Rights and Responsibilities
Module 3: Minimizing Your Risk of Harm
40 second video preview: https://vimeo.com/799634856/a81bffdb91
Register for our Training of Trainers courses.