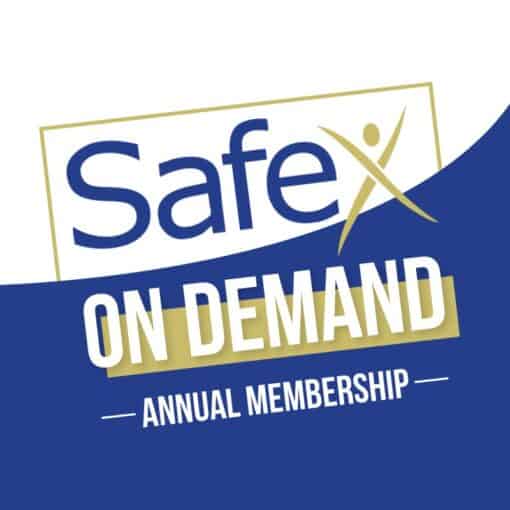 Safex On Demand Membership
Safex On Demand is a new way to have health, safety and environmental knowledge at your fingertips—anytime and anywhere you need it.
Your Safex On Demand membership includes:
Access to our library of downloadable tool box talks organized into the topics of construction safety, general industry safety, industrial hygiene and environmental compliance.
On demand access to our library of pre-recorded HSE webinars led by our team of credentialed and experienced professionals.
Curated content that's written and/or reviewed by credentialed Certified Industrial Hygienists, Certified Safety Professionals and Certified Hazardous Materials Managers.
New content releases every month.
Your Safex On Demand membership is a valuable resource for new and seasoned health, safety and environmental professionals.
Benefits of Safex On Demand:
Further your professional development by having access to webinars on a broad range of topics taught by HSE industry leaders.
Become a more well-rounded professional by increasing your knowledge about topics you're less familiar with.
Save development time on toolbox talks. Ours will be at the ready for you.
Improve the health and safety at your workplace by sharing the knowledge you gain from Safex On Demand.
Click this link if you are looking for Drug-Free Workplace OnDemand courses?