Safex clients continue to be as happy as ever as evidenced by our recent satisfaction survey*. We're delighted to know that we're exceeding expectations and that 80% of clients rated us an eight, nine or ten out of ten when it comes to recommending Safex to colleagues.
Like last year, our measurement for client satisfaction is 22 percentage points higher than the national average** for consultants. Despite the challenges of 2020, this news gives us pause to celebrate and say thank you to our loyal clients.
Communication skills, willingness to answer questions, excellent customer service and competitive pricing were all some of the strengths for which we were recognized. Survey feedback, as expected, generates opportunities to improve. Please know we're reviewing and addressing those comments too.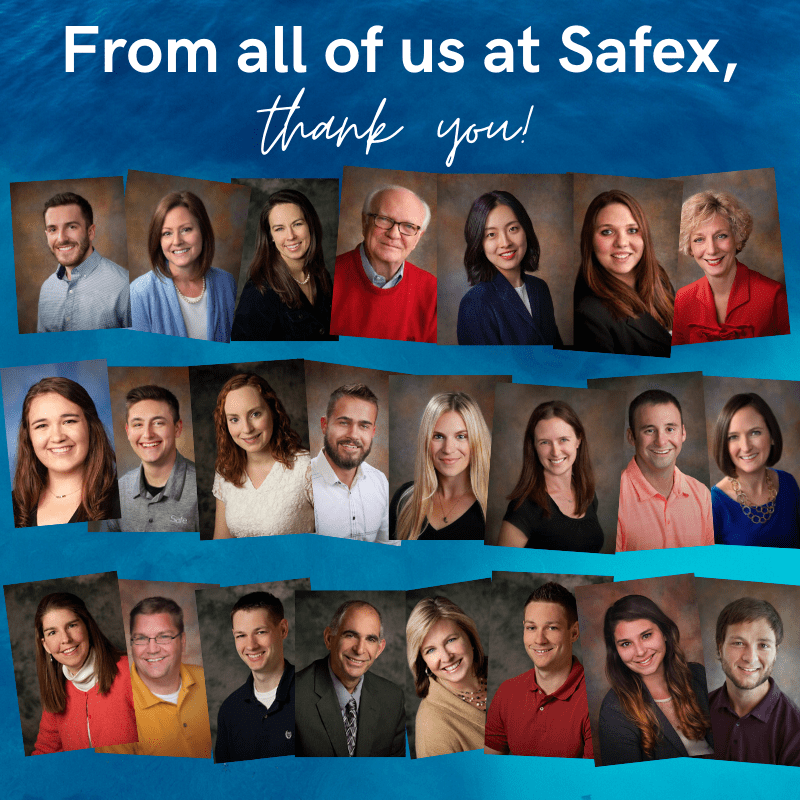 *Survey conducted by Safex in June 2020 resulted in a net promoter score of 74.
**Retently 2020 NPS Benchmarks.
Interested in some of the comments we received?
"Safex does an excellent job with everything they do. They are passionate about the work and content they provide, but most importantly are great people who truly care about you and your organization. This is extremely evident by the time each person puts in to the work they do, and from personal experience it starts with the CEO down."
"Every member of the Safex team that I have worked with has been responsive, friendly and provided quality service!"
"Safex is very attentive and provides great content to support our existing safety program. The development of new content for our safety manual has been very professional and thorough."
"Trainers know their topics and make it fun by involving all. Quick at responding to emails at any time. Very accessible when needed. Friendly and courteous."