What's one OSHA standard that affects nearly every employer?
Drumroll please….
The hazard communication standard.
OSHA has recently proposed some modifications and updates to the Hazard Communication standard and is asking for comments on the proposed changes.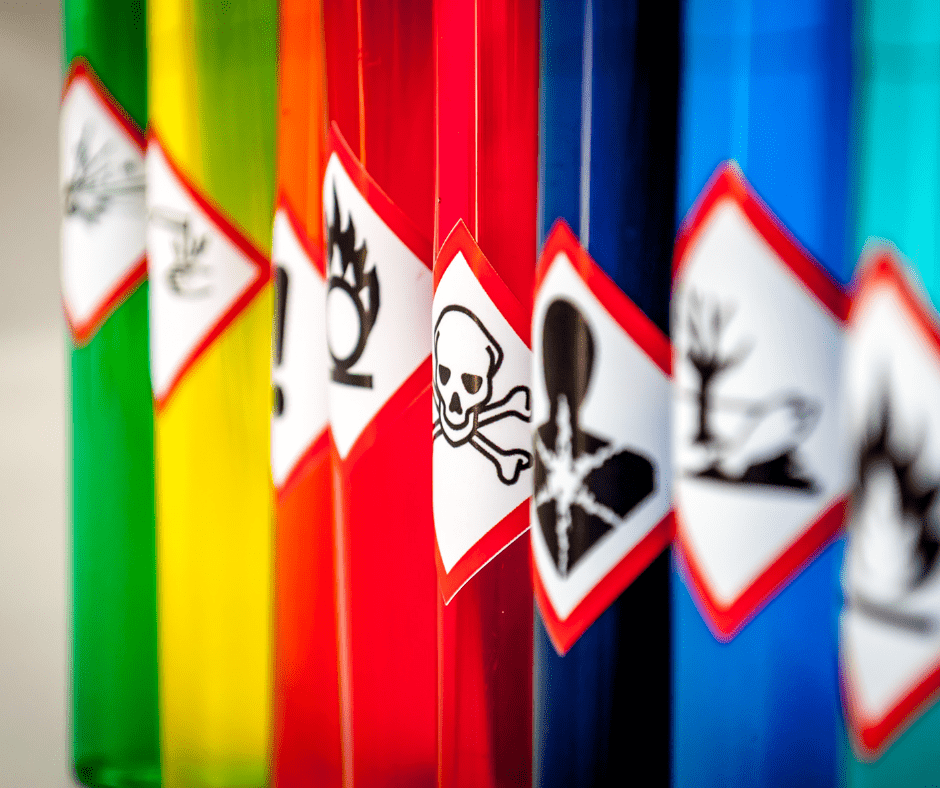 Here are some general Hazard Communication Proposed Changes:
Allowing safety data sheets (SDS) to be stored in a way that covers groups of hazardous chemicals in a work area.
Reducing the requirements for labels for small containers less than or equal to 100 mL capacity.
Small containers (less than 100mL) could have abbreviated labels, but the full label information must be on the outer packaging (like the box it came in).
Containers less than 3mL may have a label with just the product identifier, but the full label information must be on the outer packaging.
In both cases, the small container must be stored in the outer packaging when the compound is not in use.
3. OSHA is considering the use of QR codes as an acceptable alternative for labeling.
Safety data sheets (SDS) proposed changes are significant and have the potential to impact businesses who purchase and/or manufacture chemicals. The key proposed changes are:
The adoption of Revision 7 of GHS and the consideration of adopting portions of Revision 8 of GHS. This would bring the hazard communication standard in line with the most up-to-date revision of the GHS. GHS is revised every two years, and the current standard is in line with Revision 4 (2011).
Emphasis that hazards identified under normal conditions of use, that result from a chemical reaction, must appear on the SDS, even though these hazards do not need to be listed on the label.
Potential expansion of SDS section 3 to include all classified chemicals, physical hazards and hazards not otherwise classified (HNOC). It would be like the EU REACH regulations.
For Trade Secrets, it would allow manufacturers, importers, and employers to withhold a chemical's concentration range as a trade secret. They are also proposing the use of prescriptive concentration ranges in lieu of the actual concentration or concentration range whenever the actual concentration or concentration range is claimed as a trade secret; the proposed ranges are the same as those required by Canada.
Substantive updates to appendices used to develop an SDS. These changes may affect what we will see on chemical labels and SDS.
Skin corrosion and skin irritant will be separate categories (categories 1 and 2, respectively) under the skin corrosion/irritation hazard classification. Skin corrosion will be subdivided into 3 categories (1A, 1B, and 1C) based on how quickly skin corrosion occurs.
Serious eye damage and eye irritation are also now separate categories (1 and 2) under the eye damage/irritation hazard classification.
New physical hazards:

Pyrophoric gas (gases that can spontaneously ignite) and unstable gas (gases that can react explosively) are now included in flammable gases category 1A.
Desensitized explosives, which will use the flame pictogram, are explosive compounds that need a liquid substance to suppress or reduce the potential for explosion. This hazard class will have four categories based on the compound's burning rate.

Aerosols have been separated from compressed gases/gas under pressure. Aerosols will have three categories depending on their flammability.

Aerosols will no longer require the compressed gas pictogram.
Flammable aerosols will still need the flame pictogram.

The exclamation mark pictogram is permitted for "Hazard Not Otherwise Classified" (HNOC) but is not mandatory.
Disposal information on the label must indicate whether instructions apply to the compound, its container, or both.
SDS must now include hazards that may result from a chemical reaction in normal conditions.
Require prioritization of certain precautionary statements related to medical responses.
Section 9 (physical and chemical properties) on SDS has been rearranged and now includes particle size.
If you are a distributor and/or ship bulk containers, you might be interested in these proposed additions.
A new transportation section proposes that labels for bulk shipments may be placed on the immediate container, transmitted with shipping papers or bills of lading, or by other technological or electronic means if the label is immediately available to workers in printed form at the receiving end of the shipment.
Chemicals that have been released for shipment and are awaiting future distribution need not be relabeled to incorporate new significant information about hazards. The manufacturer or importer would still have to provide an updated label for each individual container with each shipment.  This is designed to account for the long distribution cycles of some products and minimize the potential hazards, such as chemical exposure or ergonomic issues, due to relabeling containers.