Travis Spagnolo is a recipient of the 2021 Rising Star of Safety Award from the National Safety Council. This international award recognizes safety professionals under 40 who show dedication to safety leadership at work.
Travis, a safety consultant at Safex, earned the recognition for his leadership experience, measurable results with a client project, engaging peers around safety and his personal belief in safety.
Safex client and Suburban Steel CEO, Dave Lorenz, shares this about Travis. "He can start his morning meeting with myself and the executive leadership team and minutes later find himself fitting in perfectly with our front-line teammates on the shop floor. Travis is incredibly passionate about safety and because of his warm and welcoming demeanor he makes everyone feel at ease with himself."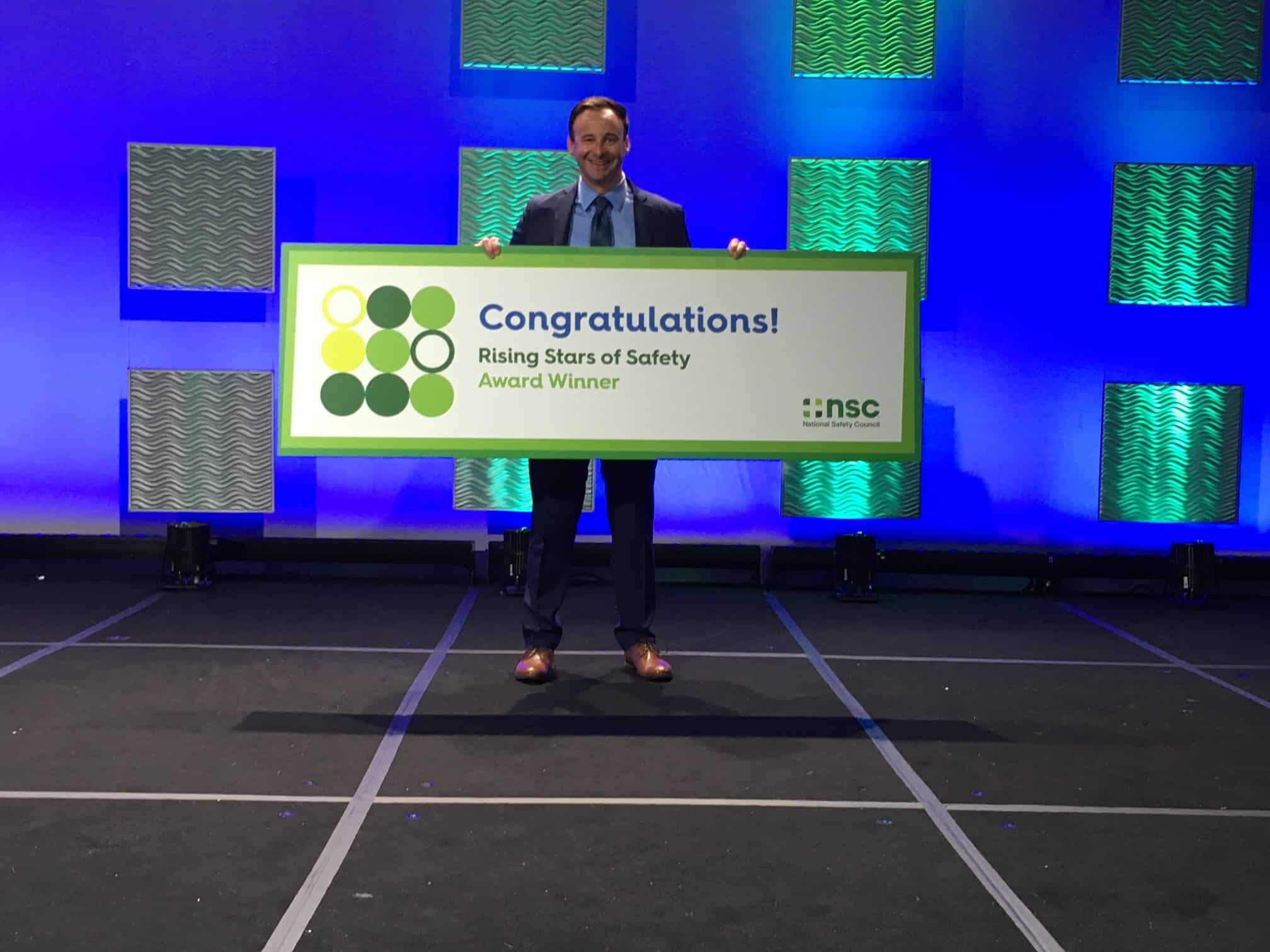 Mary Logan So, Safety Director at George J. Igel, shares, "I know with certainty that Travis has strengthened our safety culture and made us a better company as a result of his observations, education and approach. Travis approaches the auditing process as an opportunity to have a conversation – to learn from those doing the work and share the "rules," best practices, and opportunities to look beyond compliance at being better and doing better."
Travis was recognized at the National Safety Council Expo & Expo in mid-October in Orlando, Florida.