We're looking forward to a new year and new ways to safely train your team. Our classes appeal to safety, human resources, environmental and industrial hygiene professionals. 
Safex trainers are experienced and make classroom learning hands-on, COVID-19 conscious and memorable. Please take a look at our first quarter  training opportunities below. We're still limiting class sizes to allow to social distancing so register to guarantee a seat.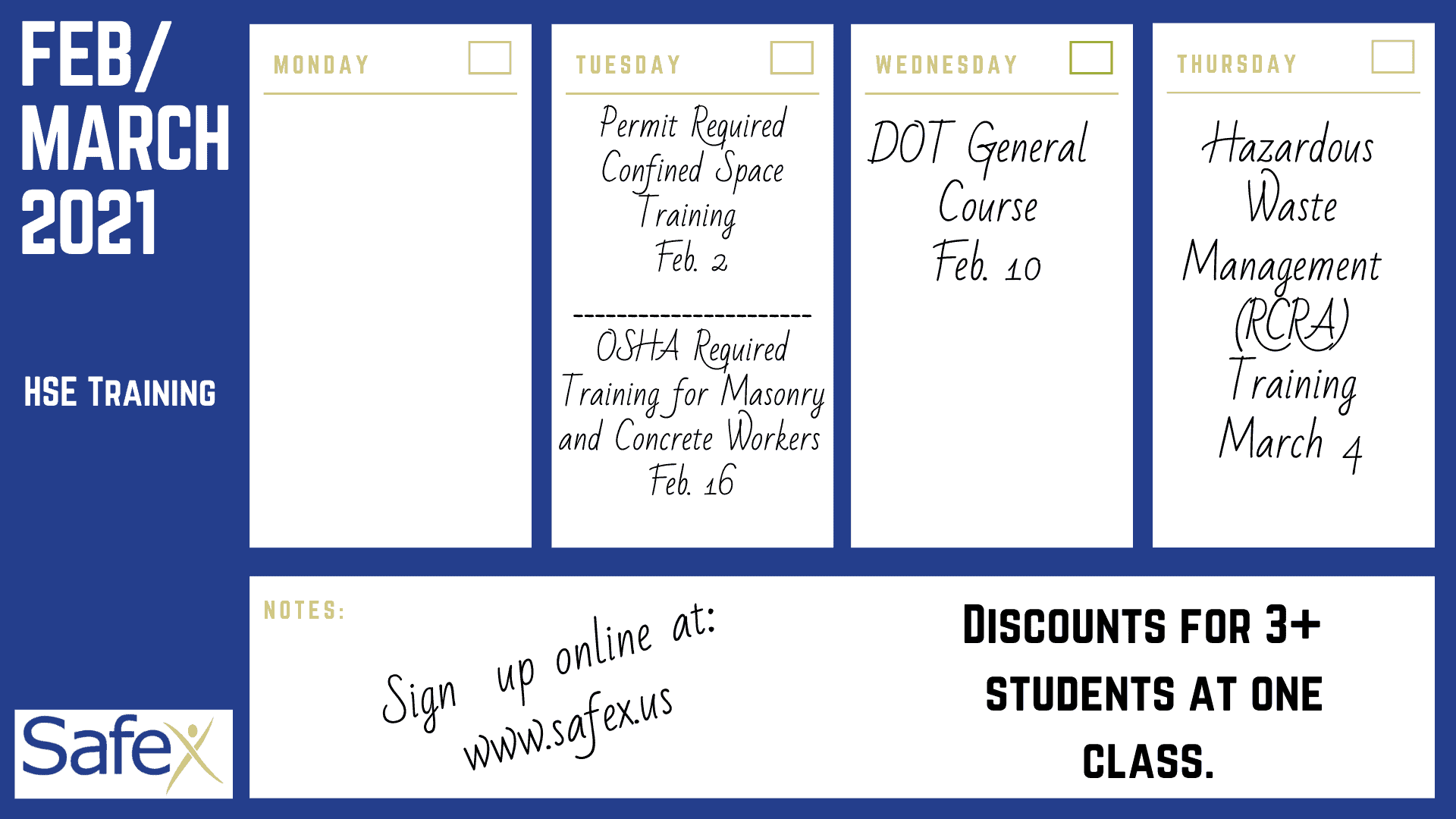 Private and Virtual Classes By Request.