We are thrilled to introduce you to Safex's newest three employees—Brendan Hanson, Luke Midock and Stephen Plowcha. Let's get to know these health, safety and environmental professionals.
Brendan has a Bachelor of Environmental Health and Safety from The University of Findlay and earned a Master of Environmental and Industrial Hygiene from The University of Cincinnati in 2021. He's originally from Waterford Township, Michigan. He's excited for all the different types of jobs he'll get to experience at Safex. If you get a chance to work with Brendan, you'll find that he's methodical and wants to do a good job. In his free time, he's in a band, where he's a jack of all trades mixing and mastering tracks, playing guitar and songwriting.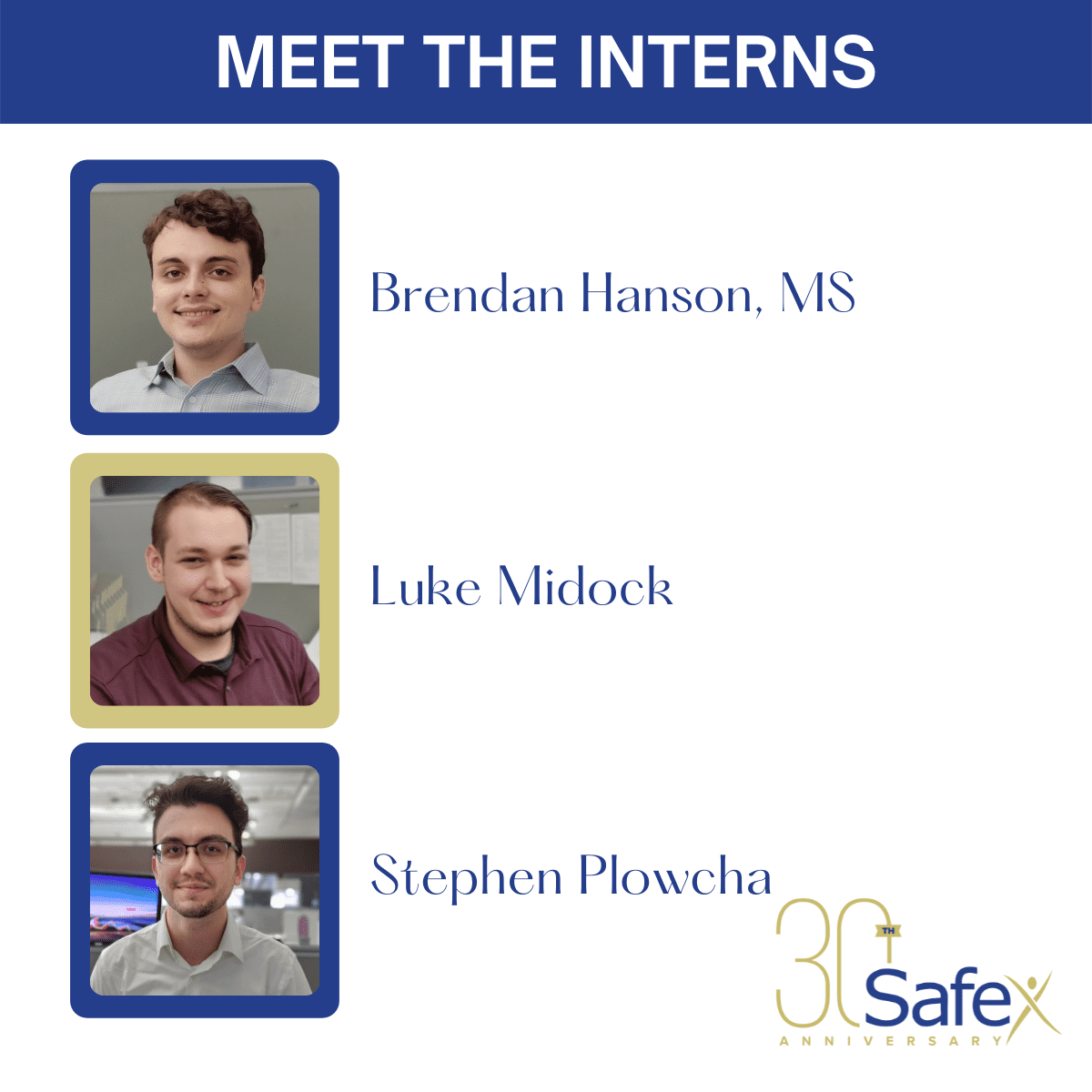 Luke is from Marion Center, Pa., is a senior at Indiana University of Pennsylvania majoring in Safety Sciences. He's looking forward to doing a wide variety of jobs and likes hands on work. One of his first Safex projects will be safety program writing. He likes to keep people engaged in safety by making it fun. Luke is an outdoorsman and if he wasn't in safety, he'd be a professional hunter.
Stephen is a senior at Indiana University of Pennsylvania majoring Safety Sciences. He's originally from Homer City, Pa. He loves learning and growing his HSE knowledge. So far, he's been busy with lockout/tagout projects. He's easy going and enjoys reading, cooking and being outside when he's not working.
Safex loves offering internships to college students and new grads. We hope to hire all of them in the future!