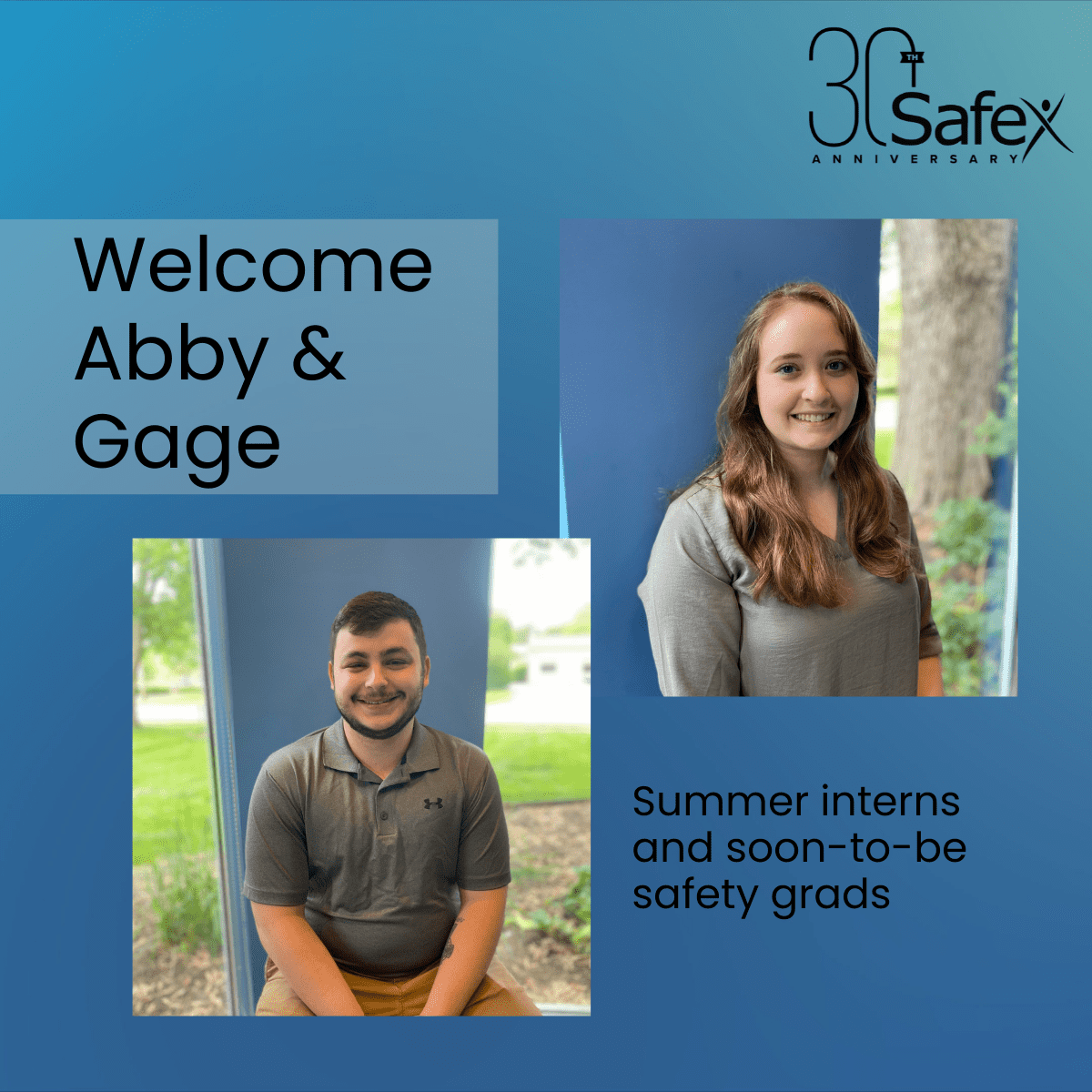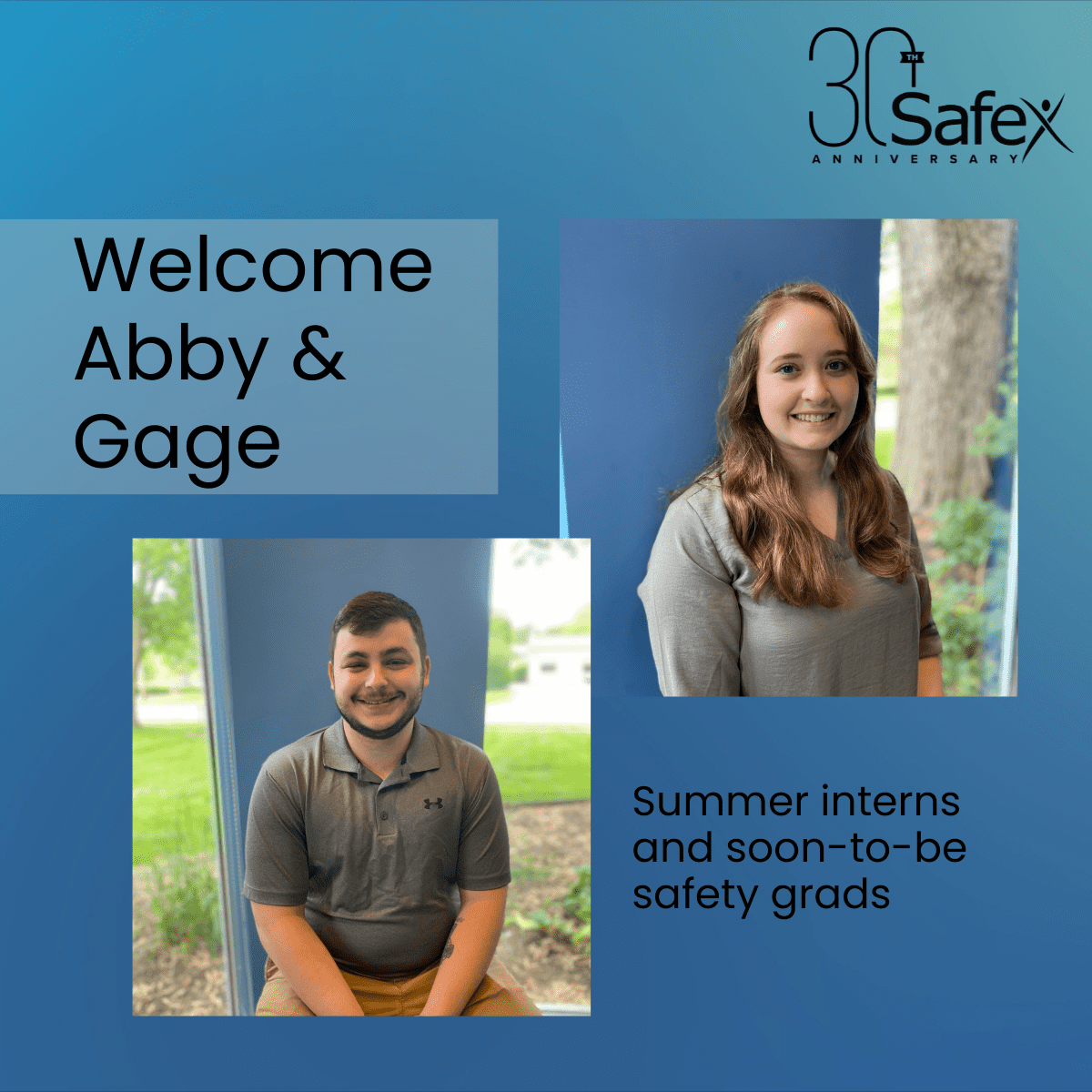 Interns are a valuable part of our team and about half of our consultants began as Safex interns. We're thrilled to introduce you to our two newest interns Gage Scovil and Abby Jordan.
Gage is a senior at Slippery Rock University and is originally from Warren, PA (east of Erie). His Safety Management coursework is complete, and he'll be graduating in August after his internship. He's analytical with his approach and very laid back—probably because he's in a middle child with 10 siblings. In his free time, Gage enjoys working out, hiking and cheering on the Philadelphia Eagles.
Abby is also a senior and will graduate from Indiana University of Pennsylvania in August. Originally from Salix, PA, Abby began college as a nursing major and switched to Safety, Health and Environmental Applied Sciences her junior year when she couldn't get clinic experience because of the pandemic. She has a background in customer service and loves how she'll be able to help people in the field of industrial hygiene. At IUP she was involved with the American Society of Safety Professionals (ASSP) and was President of the IUP Ladies of Safety. Abby's hobbies include reading and drawing.